The Nevo Parudimos Association commemorated the Roma genocide in Craiova/Romania during the event "75 years of memory – Young Roma and non-Roma act against forgetting".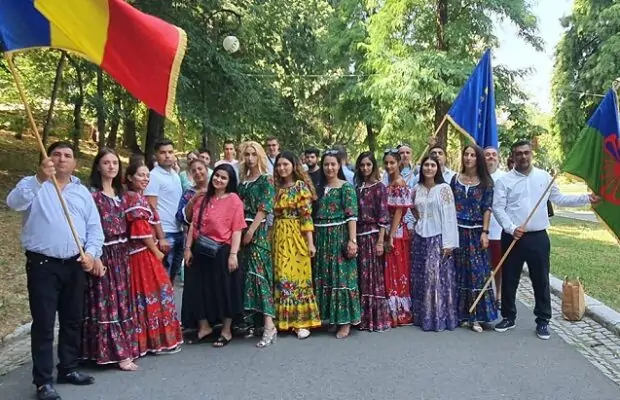 The Nevo Parudimos Association organized on 2 August 2021 in Craiova the commemoration to remember the over 4,200 Roma and Sinti killed in the concentration camp Auschwitz-Birkenau.
The event is dedicated to the memory and recognition of the Roma Holocaust in Romania. Special emphasis is paid on the deportation of Transnistria and to the situation of Transnistrian survivors.
The commemorative meeting took place today in Romanescu Park in Craiova. It brought together youth work and human rights educators and activists and aims to increase the common international plea for the deportation of Transnistria. Additionally, national and international experts and activists in the fields of Holocaust education and remembrance participated. Lia Olguța Vasilescu, the mayor of Craiova, also spoke at the opening of the event.
Voices from the commemoration
Today was the international commemoration ceremony of the victims of the Holocaust against the Roma. The event took place in Nicolae Romanescu Park, and Craiova is the only city in the country that organizes such an event. The main organizer was the Roma Party PRO EUROPA Dolj Branch. We thank the mayor Lia Olguța Vasilescu for her support. The event also took place with the broad support of Daniel Grebeldinger, executive director of the Nevo Parudimos Association. We also thank the president of Dolj County Council, Mr. Cosmin Vasile and Mr. Iulian Paraschiv, the president of the National Agency for Roma. We thank all the participants and volunteers from the country and abroad, the Roma Culture Center, the students, the elders who came to this large event, Professor Viorel Achim.

Lia Olguța Vasilescu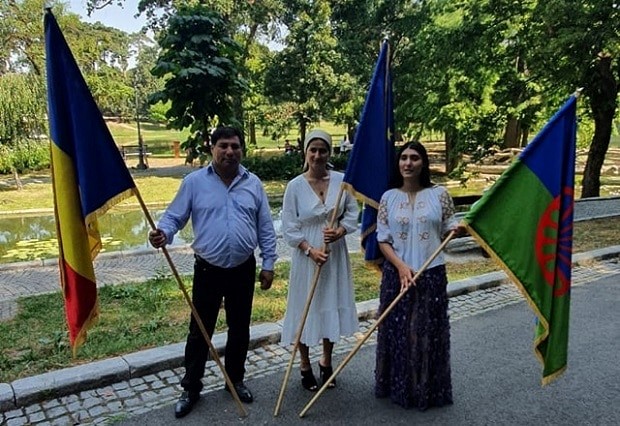 Our message is complex: to pay homage to the memory of the missing, our duty is to never forget them, but also to fight legally, through institutions, projects and programs so that discrimination no longer exists, and crimes against humanity, on ethnic grounds, not to be repeated

Romeo Tiberiade, President of the Roma Party Pro Europa, Dolj branch
The Nevo Parudimos Association organzid the event in partnership with the Dolj Roma Culture Center, the Roma Pro Europe Dolj Party Association and international partners involved in the project "75 years of memory – Young Rome and non – Rome act against forgetting", funded by Europe for Citizens program.
The project is funded by the EVZ Foundation and the Federal Foreign Office as part of the program YOUNG PEOPLE remember.