On 27th of January, International Holocaust Remembrance Day, a commemoration was held in a place that was once concentration camp Staro Sajmište in Belgrade. A historical tour in Staro Sajmište was guided by Dr. Milovan Pissari. Mr. Pissari is also a member of "Staro Sajmište" Memorial center Board of Directors. 10 students from Belgrade and Novi Sad attended the tour.
Dr. Pissari presented the history of the camp from its founding in December 1941 until its liberation in October 1944. Special emphasis of the tour was the suffering of Roma within the concentration camps "Staro Sajmište" and "Topovske supe" in Belgrade. A short promotional film about "Topovske supe" (recorded in November 2021) was shown during the workshop held after the tour.
The tour addressed questions of the students on the living conditions in the camp, the number of victims, as well as the current situation of the historical side. The location of the former concentration camp "Staro Sajmište" was not turned into a memorial. Instead in its place are business and residential buildings.
After the tour, a workshop was held, themed "The Culture of Remembrance – forgotten places of Roma suffering in Belgrade", about the genocide history of the Roma national community in Belgrade.
Workshop on mapping the Holocaust in Serbia
The workshop was held by Gordana Nešović, during which places of Roma suffering (camps Staro Sajmište, Topovske supe, Banjica, places of mass executions Jajinci, village Jabuka) were mapped. During the same workshop, a discussion was opened on the topic of "Why do we need places of remembrance?". Some of the students' answers were that the topic of genocide and the Holocaust is hardly addressed in schools. It also does not play a role in the public sphere.
In summary, people pass by places like "Staro Sajmiste" every day due to insufficient information and knowledge about the subject. All over Serbia, historical sites and their terrible history and function during the Second World War are not adequately addressed.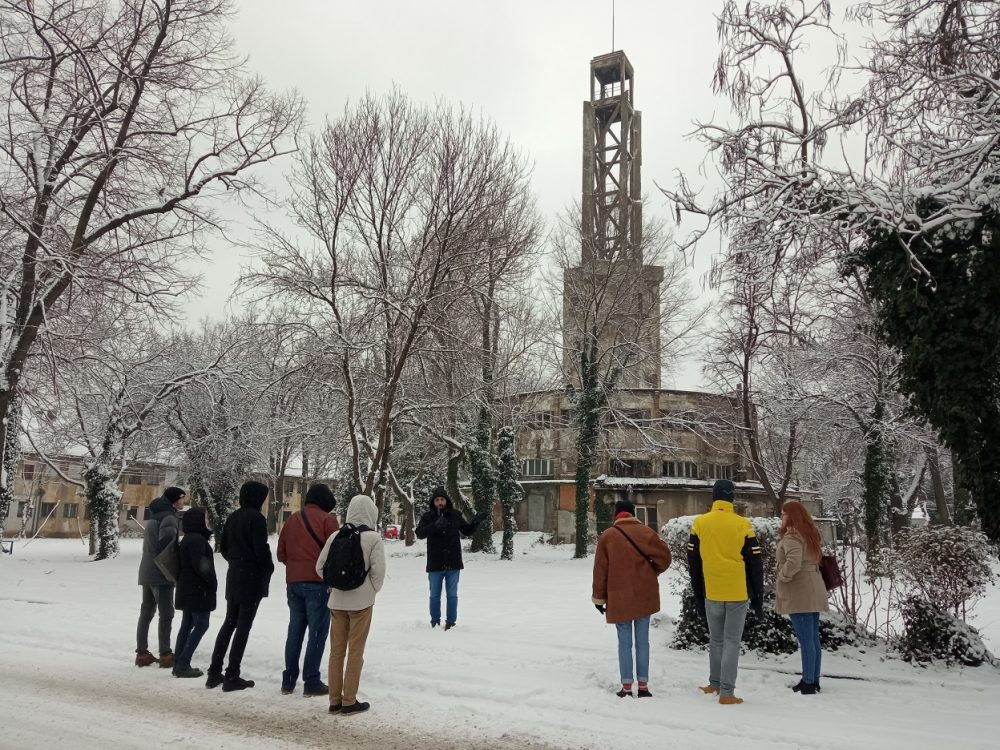 Dr. Pissari gave an example of a popular restaurant that is currently open on the grounds of the former camp "Staro Sajmište". It is located in the same building that was a morgue during WWII.
During the discussion there were a lot of questions about Roma suffering in Novi Sad and the area of today's Vojvodina. In the discussion that followed, it was agreed that the next event should take place in Novi Sad.
Radio reportage about the historical tour in Staro Sajmište
Radio Belgrade – the National Radio Public media service – aired a 30-minute report on the students' visit to the "Staro Sajmište" camp and the workshop:
https://www.rts.rs/page/radio/sr/story/23/radio-beograd-1/4678152/secanje-na-zrtve-holokausta.html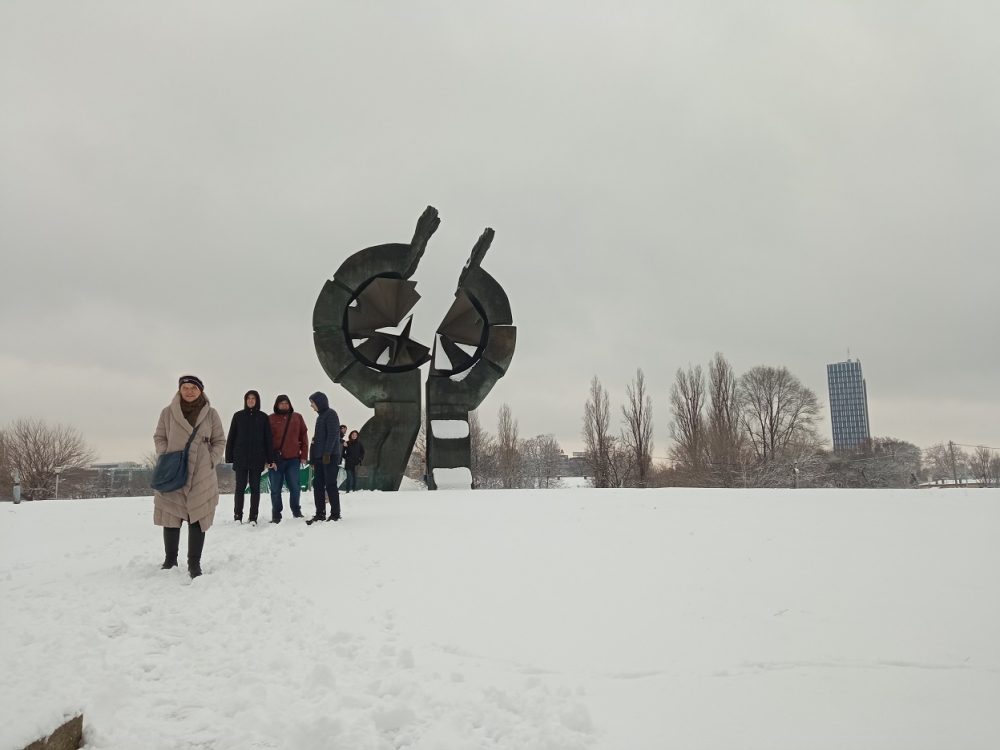 The project is funded by the EVZ Foundation and the Federal Foreign Office as part of the program YOUNG PEOPLE remember.